Sell Us Your Used GSA Rated Container!

GSA Container buys all types of modern style GSA Rated DieBold, Hamilton or Mosler Class 5 or Class 6 containers.

We will buy your container if:

- It is in good physical condition. The container need not have a good surface finish. Superficial surface rust is acceptable. But, there should be no pitting or structural rust present in the interior, or on the exterior, of the container. Dented, or otherwised Damaged containers can not be accepted except for parts.

- The container can have no physical modifications. Welding to, cutting, or drilling into a GSA container, with the exception of approved forced entry methods, and repair, void the GSA certification of the container. As all of the containers we sell must be GSA Compliant, we can not purchase containers which have been modified in such a way. As a general course, we do not purchase containers which have been drilled in order to open them,
except in the case where there may be salvageable parts present
.

- The container must be shipped to us with the lock unlocked.

We buy all types of modern style containers and can arrange pick-up in your area!

---

Please contact us with your used container:

Email: sales@GSAContainer.com

Or Call: +1 757 546 7007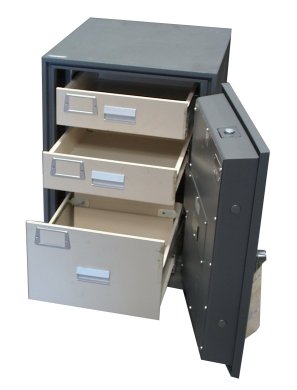 Class 5 Four Drawer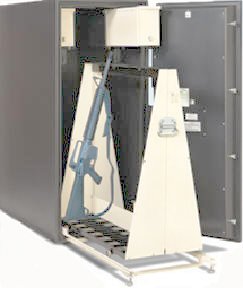 Weapons Cart